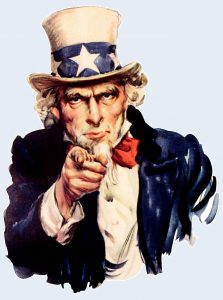 Would you like to join the SUVCW and become a member of Hartranft Camp # 15?
To start your membership, please click on this link to download the Membership Application Form.
Please use the following instructions to assist you with completing and submitting your forms, application fees, and first year's membership dues.
1.)  Check the Camp Membership Box, and fill in the Camp Name & Number with Hartranft Camp 15.  Our Department Name is Pennsylvania as shown below.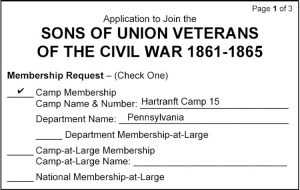 2.)  Under Membership Type, please Check the appropriate Option.
3.)  Fill in your personal information, sign and date your application, and have a witness sign as well.  Witnesses can be a spouse, parent, friend.
4.)  Calculate your Fees.
Application Fee = $5.00
Annual Dues = $50.00  Please pro-rate your Dues as follows:
Joining January, February, or March Dues including application fee are $55.00
Joining April, May, or June Dues including application fee are $42.50
Joining July, August, or September including application fee Dues are $30.00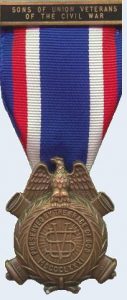 Joining October, November, or December Dues including application fee are $17.50
5.)  If you would like a SUVCW Badge as shown here, please include an additional $26.00 with your Application Fee and First year's Dues.  You may write one check for all payment items.
6.)  If you are applying for Member or Junior (step 2 above), you will need to complete the Lineage portion of the application and provide proper documentation showing your relationship to your Civil War Ancestor.  You can find the information to fill out the lineage section of the application in your ancestor's military or pension records.  Please provide copies of documentation showing your ancestor's honorable service to the union.  If you do not have lineage (at this time) check the Associate box.  At such time you obtain documentation for lineage, submit it and your membership status will be upgraded to Member.  If you do not have these records, you may obtain copies from the following sources.
State Archived Adjutant General Reports
Old Military and Civil War Records (NWCTB) Textual archives Services Division of the National Archives and Records Administration 700 Pennsylvania Ave. NW,  Washington, DC  20408-0001. http://www.archives.gov/
Please note there may be fees involved in obtaining this documentation
7.)  Please enter your Application Fee and Dues.  If purchasing membership badge at this time, please include the additional $26 for a total of $66 as of 2021.
Mail the following:
Completed Application
Documentation showing Civil War Ancestor's honorable service record
Check made payable to Hartranft Camp 15.
To:
SUVCW Membership Coordinator
119 Hill Ln
Mechanicsburg PA 17050-2435